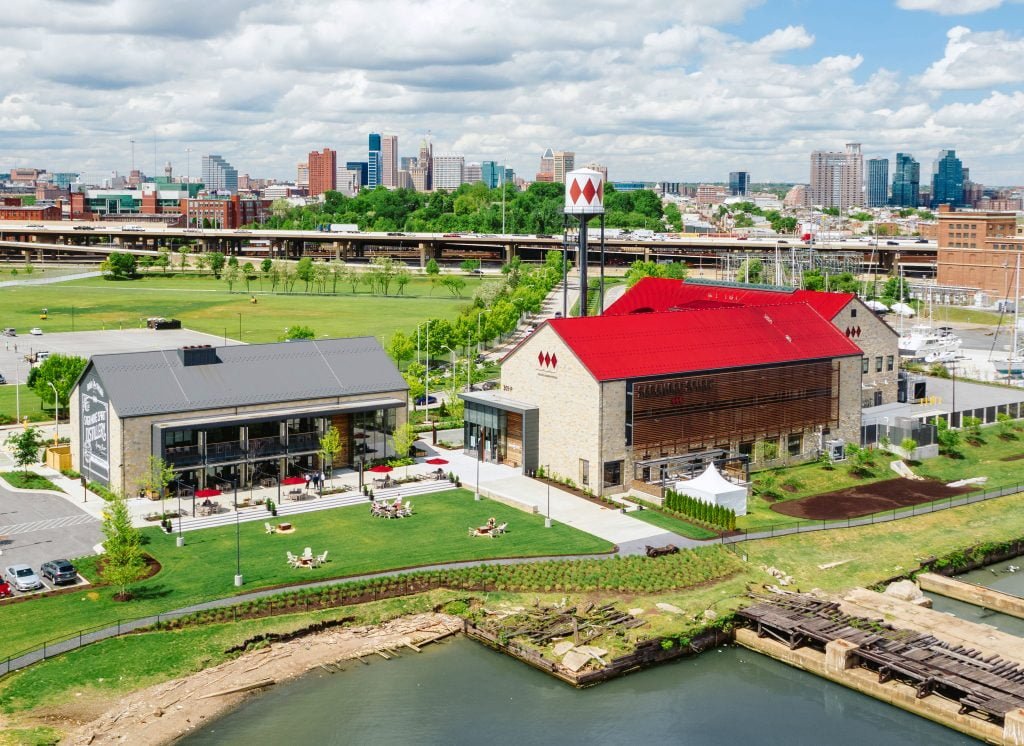 The Sagamore Spirit Distillery Campus
Our world-class waterfront distillery is located in Baltimore's Port Covington neighborhood, directly off I-95 and a short drive from Baltimore's Inner Harbor. During your visit, you'll learn about the famed history of Rye Whiskey in Maryland and how Sagamore Spirit is inspiring a new passion for the future of American Whiskey. Join us for a tour, a cocktail, or one of our unique distillery experiences. Learn more about visiting us here. We can't wait to share our spirit with you.
Visitor Center hours
Monday| CLOSED
Tuesday| 4pm – 8pm
Wednesday – Sunday| 12pm – 8pm
*Sagamore Spirit will be closed on 11/26
Contact Information
Phone | 410.624.7488
Email | Tours@SagamoreSpirit.com
Address | 301 E Cromwell St, Baltimore, MD 21230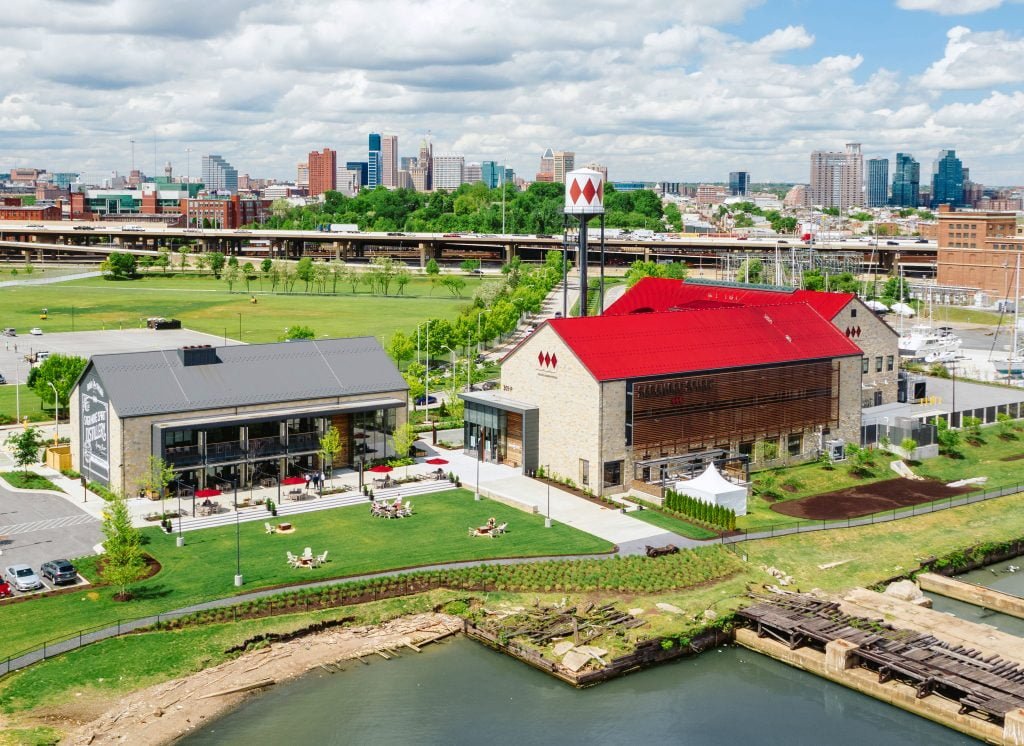 Distillery Tours and Tastings
Visit and tour Sagamore Spirit's world-class distillery!
We offer 20-minute Guided Whiskey Tastings for guests to learn about the history of Sagamore Spirit, our unique distillation process, and sample five different rye whiskies.
We also offer Private Guided Tours of our distillery for groups of up to 10 guests from the same party. During this one-hour guided tour, guests will visit both our Distillery and Processing buildings and see our whiskey-making process first-hand. The tour concludes with a sampling of five different rye whiskies.
Must be 21+ to sample whiskey. All ages welcome to tour.
Nineteen O'Nine Rye Whiskey Bar
Our Sagamore Spirit rye whiskey bar, Nineteen O'Nine, is currently closed to the public. But don't worry! We have a number of socially distanced cocktail experiences that are still available. Book your cocktail experience today!
DISTILLERY EVENTS
Interested in learning how to make cocktails like the pros? Or maybe participate in an in-depth whiskey sensory experience? Sagamore Spirit offers a number of distillery events for a fun evening out. Great for happy hours, birthdays, or other celebrations. See our distillery event schedule below!
CRAFT YOUR OWN COCKTAIL CLASS
Join us at the distillery and dive into the intricacies of some of the most iconic and refreshing whiskey cocktails. Classes include a hands-on experience including individual bartending stations and a step-by-step tutorial on how to craft two seasonal cocktails. Holiday themed classes available on select dates.
THE OLD FASHIONED COCKTAIL Tour
Want to learn about the history and making of one of the most iconic whiskey cocktails? Classes include a hands-on experience including individual bartending stations and a step-by-step tutorial on how to craft our original Old-Fashioned recipe and a personal spin-off.
HOLIDAY WREATH MAKING CLASS
Gear up for the holidays by turning recycling barrels into décor for your home. This experience includes making your own holiday hoop wreathes.
ADVANCED SENSORY EXPERIENCE
Have you visited the distillery before and still want to learn more about our whiskey distillation and aging process? Our Advanced Sensory Experience focuses on the in-depth process our distillers take from the start of choosing the grains for our mash bills, how we select our own unique Barrel Select Rye Whiskey, to the intricacies used to create our one-of-a-kind Reserve products.
PRIVATE EVENTS
Interested in private events at the distillery? We currently host private events for up to 16 guests from the same party. Rent our indoor/outdoor space for up to 4 hours to enjoy private whiskey tastings and cocktails. Catering options are also available. Reach out today if you are interested in learning more!
Love whiskey? Us too! Get the latest Sagamore Spirit news and gain access to exclusive events.